Some of the best Hollcert anecdotes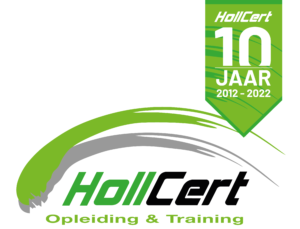 No two days are the same at Hollcert. Every candidate has its own story. This regularly leads to beautiful stories. We are pleased to share a number of these anecdotes here.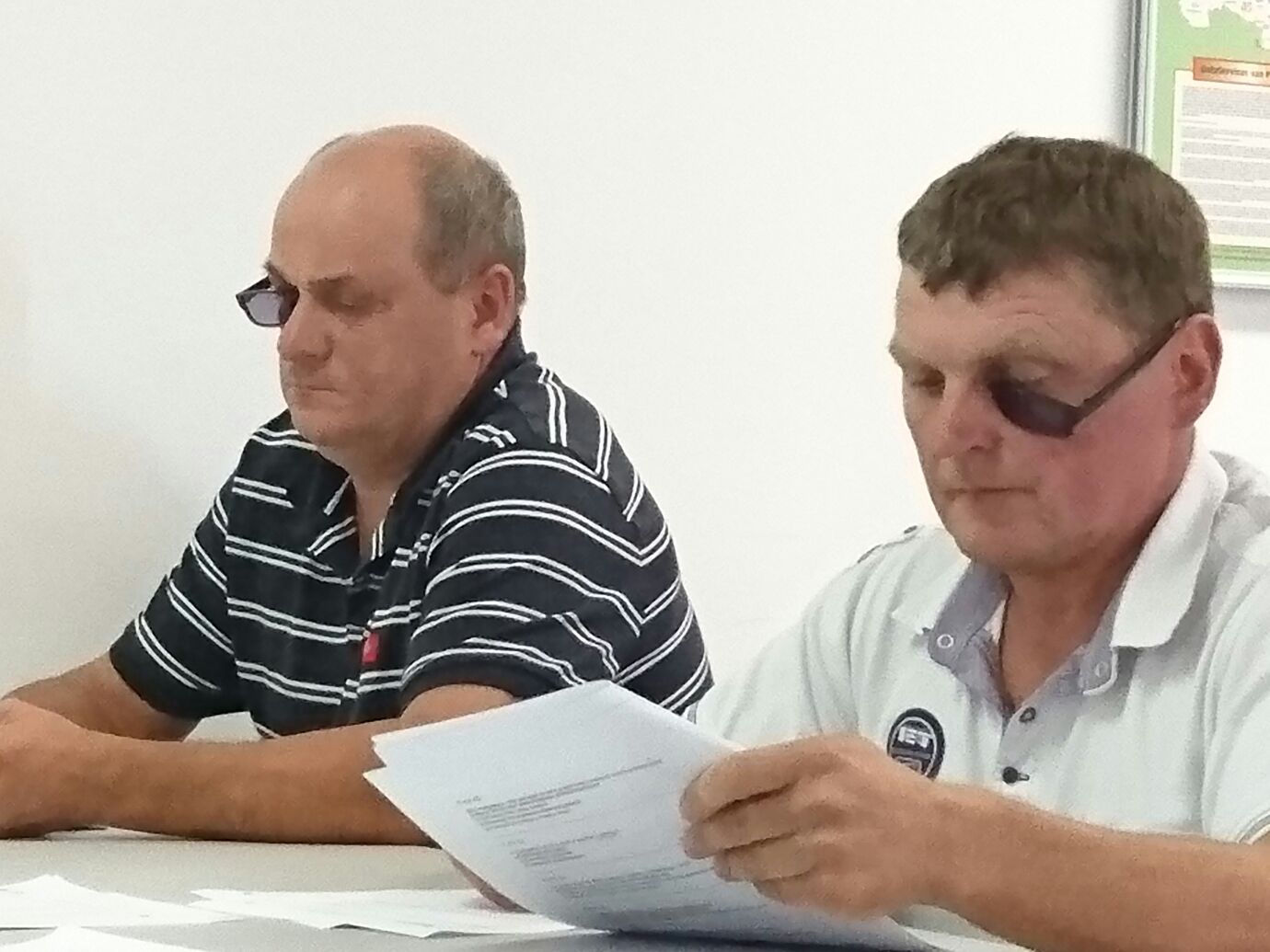 VCA candidates help each other honestly
Every Sunday we provide VCA courses in Polish and at the end of the day at 16.00 hours the official exam is taken. It is a tough day for which it is advisable to start well rested. We remind candidates that it is mandatory to bring proof of ID. We might have to add that it is also wise to bring reading glasses if you need them.
On one of the course days, 2 candidates came together to Waalwijk. After having followed the theory well and with interest, they could start making practice exams. But oh dear… one of them discovered that he had forgotten his reading glasses. Panic. Until his colleague without thinking took his own reading glasses and broke them in half. The trainers and examiner had a lot of fun at the sight. Besides, it was of course a nice example of the care that candidates often have for each other.
As you can see in the picture, they made the exams together in high concentration. Both gentlemen passed!!!!
Couple with baby on forklift course
For one of the weekend forklift courses we received an enrolment from a couple. To the surprise of our trainers they came to the training together with their baby. During the theoretical explanation the baby was sleeping. During the practical lessons, the parents switched and during the break, the trainers made their offices available to feed and care for the baby. Both parents passed. It was a special day for everyone.
Forklift certificate at 19 years
During the early years of Hollcert, we received a 19 year old candidate at the then location in Nederweert. He wanted to get his forklift, reach and EPT certificate. Preferably in one day. He said he had no experience, he had never even ridden a bicycle. Wow, that would be a challenge. To the amazement of the instructors, he immediately drove around smoothly with all means of transport. It seemed that he already had at least 15 years of experience. Impossible considering his age. This boy turned out to be a real natural talent. Later it turned out that he is a fan of PlayStation and had already spent many hours with controllers in his hands. So sometimes a lot of gaming has its advantages…
Talking about willpower
Where one appears to be a natural talent, the other has no feeling for driving a truck. For example, we received a candidate for the training in working safely with the EPT (Electronic Pallet Truck). Unfortunately, she did not seem to understand how the steering wheel works. She could not get it under control. This brave lady did not leave it at that. And so she kept coming back until she finally managed to get the EPT under control. The number of retakes (training days) she needed to do this? 13…. She was so proud when she received the certificate. And so were we!
Situations during InCompany training not to forget
Our trainers also encounter a lot of special situations on the road or during InCompany training, which they won't forget easily. Here are a few examples:
During an InCompany training course, the trainer drove for 8 hours with the candidates on a wheel loader loaded with manure
Client had forgotten to mention that the InCompany training was in a freezer. Our trainer was not dressed for that in the summer. With his teeth chattering, he managed to successfully complete the training.
Sometimes we receive addresses for InCompany training courses and upon arrival at the destination it turns out to be in the middle of a bridge, in the middle of nowere or in the middle of a construction site.
Our in-house BHV trainer witnessed an accident on the way to a training course and was able to deploy his first aid knowledge immediately
During an InCompany training course with an excavator, candidates managed to dig out a glass fibre cable. Oops. … The cable should not have been at that location and should have been buried much deeper. Nice addition to the training